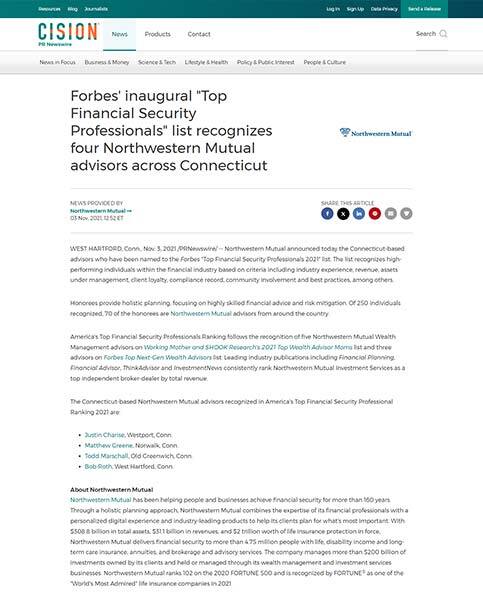 Forbes' inaugural "Top Financial Security Professionals" list recognizes four Northwestern Mutual advisors across Connecticut
Northwestern Mutual announced today the Connecticut-based advisors who have been named to the Forbes "Top Financial Security Professionals 2021" list. The list recognizes high-performing individuals within the financial industry based on criteria including industry experience, revenue, assets under management, client loyalty, compliance record, community involvement and best practices, among others.
Read More
Our team is award winning
Matthew Greene has been recognized by Forbes as one of the top financial security professionals in the country. Many thanks to our hardworking team, amazing clients, and partnership with Northwestern Mutual. This would not have been possible without you.
---